2017 International Vancouver Goalball Grand Slam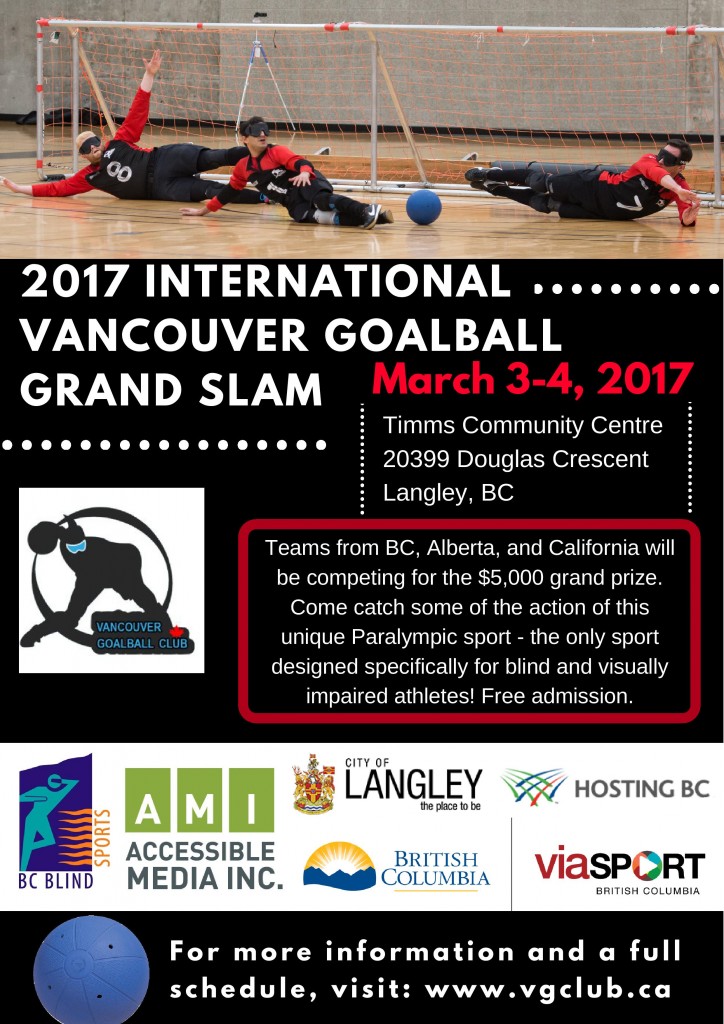 The Vancouver Goalball Club is pleased to be hosting our second International Vancouver Goalball Grand Slam from March 3-4, 2017.
Location: Timms Community Centre (20399 Douglas Crescent), in Langley, BC.
Click here for the full schedule: 2017 International Vancouver Goalball Grand Slam – PDF
We were hoping to introduce the exciting addition of a women's division to the 2017 tournament, but unfortunately due to insufficient registration, we have had to cancel the women's division.
There will be a $5,000 Grand Prize awarded to the winning team of the tournament. This award will be presented at our awards ceremony and banquet happening at 7:30pm on Saturday, March 4th.
Registration forms and Information package can be found below. Please do not hesitate to contact Ahmad Zeividavi, at vancouvergoalballclub@yahoo.ca if you have any questions.
We look forward to seeing you in beautiful British Columbia for another successful tournament!
Click the link below to find this information on the IBSA goalball calendar.
Download – 2017 First Entry Form
Download – 2017 Information package
(The Disability Sports Network will be providing live audio and video coverage of the Tournament.)