The 2018 Vancouver Goalball Grand Slam presented by YVR is taking place from March 9-11 at Fortius Sport & Health in Burnaby BC!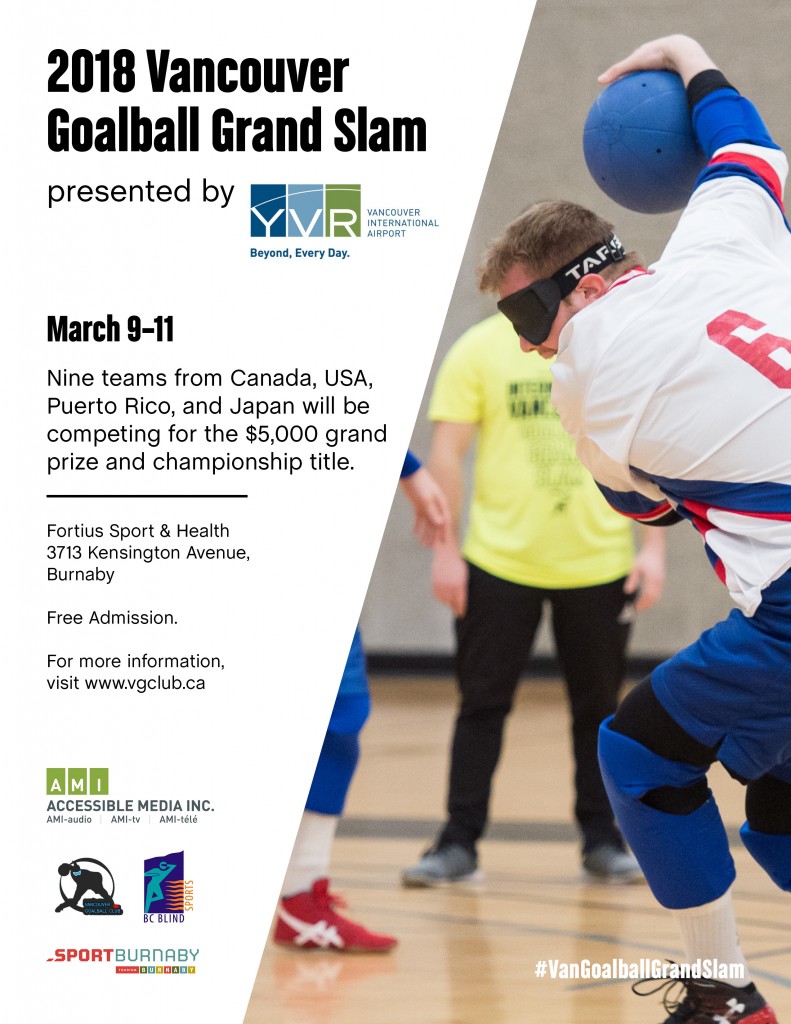 Nine teams are attending from BC, Alberta, USA, Japan, and Puerto Rico! They will be competing for prize money in the amounts of $5,000, $2,000 and $1,000 for first, second, and third place finishers.
Schedule/Rosters/Program

Thank you to our sponsors and supporters of the 2018 Vancouver Goalball Grand Slam presented by YVR:
YVR (Vancouver Airport Authority) – Title Sponsor
Accessible Media Inc. – Silver Sponsor
The Province of British Columbia
ViaSport British Columbia
Sport Burnaby
Hosting BC
BC Blind Sports & Recreation Association
Back 2 Normal Physiotherapy
Disability Sports Network
Archive
___________________________________________________________________________
March 5, 2017
That's a wrap! The 2017 International Vancouver Goalball Grand Slam was a huge success and we can't thank our sponsors enough. Congratulations to all teams on your hard-fought battles throughout the tournament. The full results can be found below.
2017 Grand Slam – Final Results (PDF)
2017 Grand Slam – Top Goal Scorers (PDF)
We would like to recognize the support of our sponsors for making this event possible. We look forward to partnering again in future years.
Photos of game action will be available shortly.

Grand Slam in the News:
Mission Record: California team wins 2017 Goalball Grand Slam in Langley
Langley Times: Goalball teams going for grand slam title, cash at Timms
___________________________________________________________________________
February 9, 2017
2017 International Vancouver Goalball Grand Slam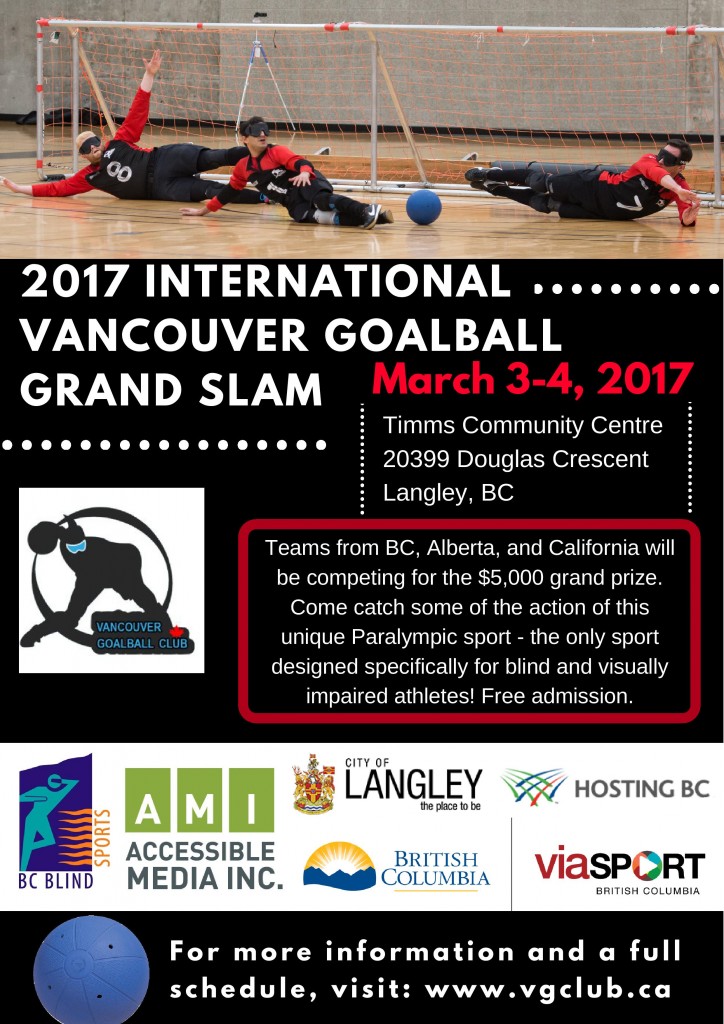 The Vancouver Goalball Club is pleased to be hosting our second International Vancouver Goalball Grand Slam from March 3-4, 2017.
Location: Timms Community Centre (20399 Douglas Crescent), in Langley, BC.
Click here for the full schedule: 2017 International Vancouver Goalball Grand Slam – PDF
We were hoping to introduce the exciting addition of a women's division to the 2017 tournament, but unfortunately due to insufficient registration, we have had to cancel the women's division.
There will be a $5,000 Grand Prize awarded to the winning team of the tournament. This award will be presented at our awards ceremony and banquet happening at 7:30pm on Saturday, March 4th.
Registration forms and Information package can be found below. Please do not hesitate to contact Ahmad Zeividavi, at vancouvergoalballclub@yahoo.ca if you have any questions.
We look forward to seeing you in beautiful British Columbia for another successful tournament!
Click the link below to find this information on the IBSA goalball calendar.
Download – 2017 First Entry Form
Download – 2017 Information package
(The Disability Sports Network will be providing live audio and video coverage of the Tournament.)
______________________________________________
Canada names Rio Paralympic goalball team
Check out the CBC article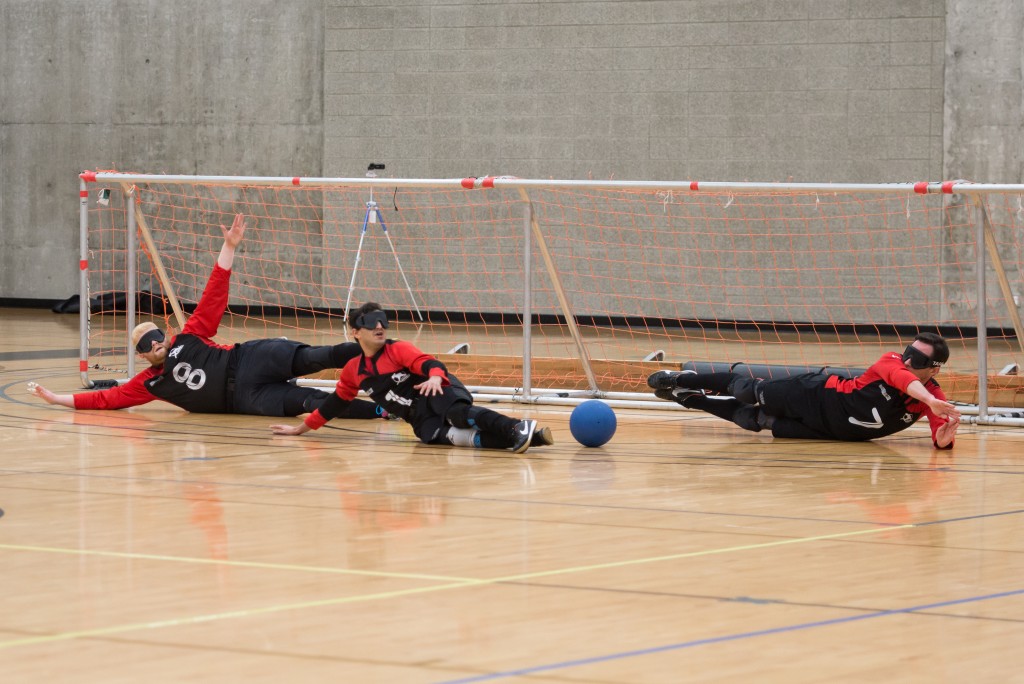 A huge congratulations to four of our club members on being named to the Canadian National Goalball Teams! Ahmad Zeividavi, Doug Ripley, Brendan Gaulin and Ashlie Andrews will be representing Team Canada at the Paralympic Games in Rio de Janeiro from September 7 to 18, 2016. We are so proud of these athletes and wish them the best of luck on their exciting journey to the Paralympic Games!
Go Canada Go!
Click here to check out the "Spectator's Guide" for Goalball at the 2016 Summer Games.
Fun facts:
Goalball made it's Paralympic debut in Toronto in 1976.
The Canadian Women's team is tied with the USA team for most Paralympic medals with a total of 5. Canada has won 2 golds, 1 silver, and 2 bronze.
___________________________________________________________________________
May 24, 2016
Training Camp 2016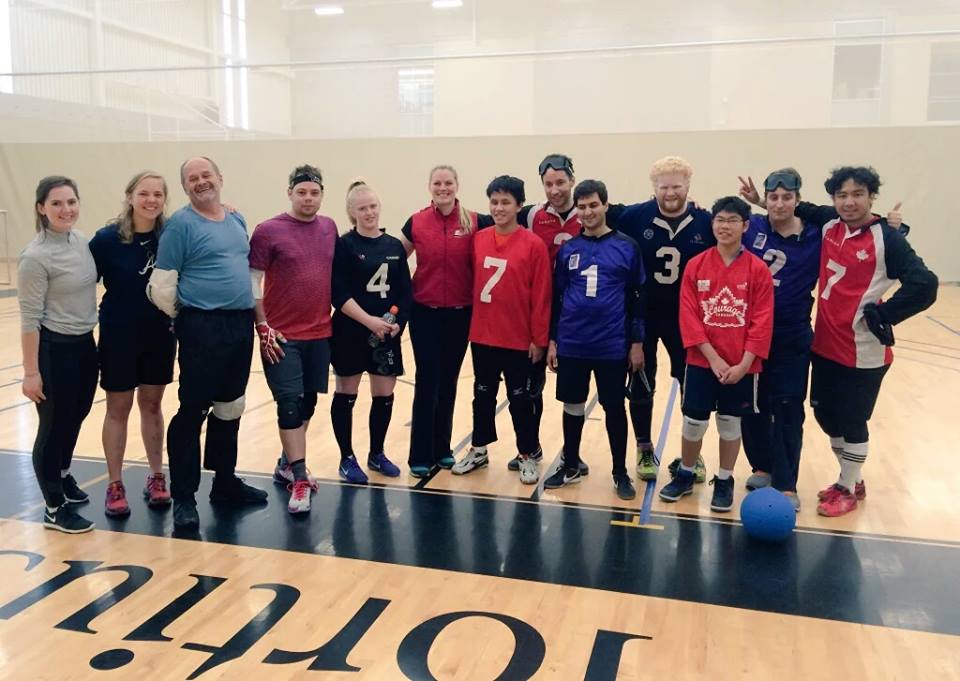 From May 20-22, 2016 the Vancouver Goalball Club hosted a Training Camp at Fortius Sport & Health in Burnaby, BC.
Friday, Saturday, and Sunday: 5 sessions and 15 hours of shots, blocks, drills, training, and games. John estimated that he threw over 300 shots throughout the weekend! … ice bath needed.
The Vancouver Goalball club was excited to welcome Canadian Olympic softball player and pitching coach, Kaila Holtz for one of the sessions. Although she was unfamiliar to the sport of goalball prior to attending training camp; her expertise in both sports medicine, and high-performance coaching was highly beneficial to us. So great to see cross-over between National Team athletes of different sports!
Many thanks:
We are grateful to have so many incredible supporters who make events like this possible. A huge thank you to ViaSport British Columbia and the Province of British Columbia for the funding they provided. Also a big thanks to BC Blind Sports and Recreation Association for their partnership. Without you, there would be no training camp.